CA DMV Approved USA Driving School Driver's Ed Course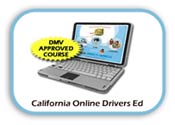 When you register your teenager for their driver's education class, consider your choices. The State of CA allows driving students to meet their driver's ed requirement completely on line. Moreover, recent DMV studies show that students completing a computer-based driver's ed alternative, such as the course offered by DrivingSchool.us, actually scored higher on their exit exams than students who completed classroom drivers ed. When you select an on line class for your child's drivers ed, you've selected a highly interactive method of driver safety instruction that they can relate to and learn from easily. But don't take our word for it, take a FREE trial of our drivers education class and see the benefits for yourself!

Drivers Ed Certificate Included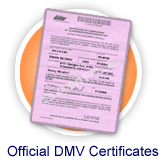 Student's driver education completion certificates will be mailed via USPS upon successful completion of our online driver's ed class. Students will be also be provided with FREE on-line confirmation of their DMV certificate processing. After getting their driving school signed certificate, students should take it to the local DMV as proof of CA Driver's Education course completion. The DMV will allow students with this certificate to take the written learner permit exams at this time.

Get DMV Approved Drivers Ed For All California High Schools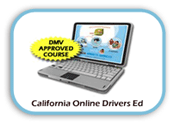 Looking for quality and affordable driver's education in CA? Then we have the best online class for you! At DrivingSchool.us, student drivers get online driver's education courses for any city in CA. That's right, we have Palm Springs driver's education, Temecula drivers education, Chula Vista driving school courses, L.A. driver's ed classes, drivers education for Newport Beach, and thousands of other areas throughout California. When it comes to online driver's education, we're your first choice.